Lorne Film Festival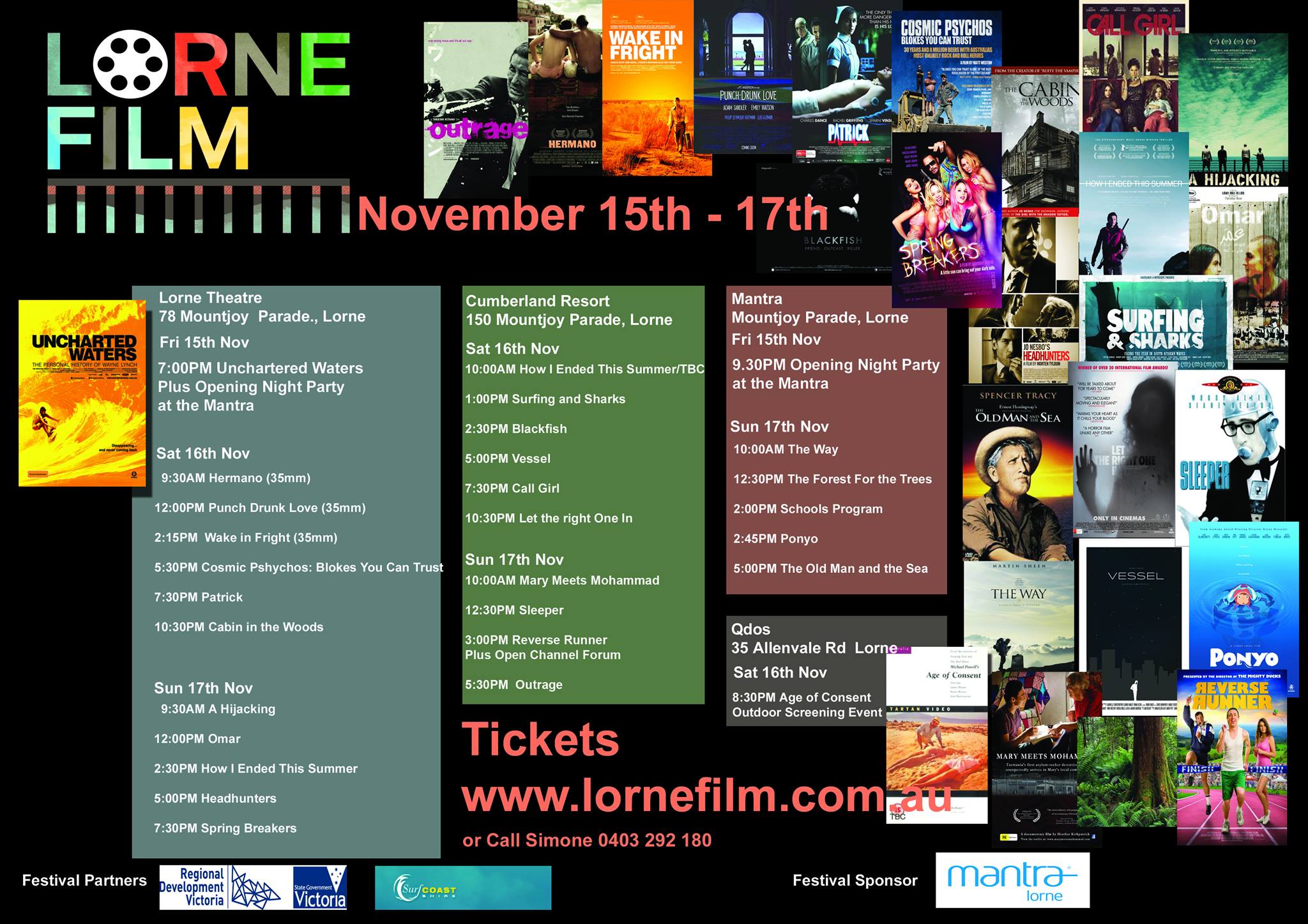 LORNE FILM FESTIVAL
If you are staying at La Perouse between November 15 and 17 then you are in for a treat with the Lorne Film Festival.  This is the first year of the festival and organisers are hopeful it will capture the imaginations of the movie-going public.  With nearly 30 films playing over the 3 day period, visitors are bound to find love, humour, suspense and sorrow beautifully sculpted on the big screen.
Opening Night promises to be a wonderful affair.  With the celebrations hosted at the Mantra Convention Centre and a selection of fine local fare and entertainment provided, the evening is sure to be the perfect curtain-raiser.  Full admission is $60, concession $50 and this includes the Opening Night screening of Uncharted Waters, Craig Griffin's feature-length documentary detailing the life and times of Lorne surfer Wayne Lynch.  This moving account of Wayne's life delves into the vicissitudes of his days – from growing up in Lorne to Vietnam conscription objector and surfing icon. Tickets click here
Other films include Vessel, Call Girl and The Cabin in the Woods. 
One film sure to attract a lot of attention is the Australian classic Wake in Fright.  This film, once known as the lost film because few copies of it existed, now enjoys its rightful place amongst the Australian greats.  Starring Gary Bond, Donald Pleasence and Chips Rafferty, the films tells of a young school teacher whose life deteriorates into a shambles after becoming stranded in a brutal outback town.  Nick Cave has called it, "The best and most terrifying film about Australia in existence."  Get in early for this one as it is widely recognised as a highly influential film of the Australian New Wave while still retaining relative obscurity.
You may need a nightcap back in your Lorne accommodation after this one.